Eco-friendly PP airless/dispenser by COSJAR, TKK
TKK announces its new line of environmentally conscious product, the ARP Round Series Bottle
TKK is proudly announcing its new line of environmentally conscious product, the ARP Round Series Bottle. Buyers may choose from 30ml, the airless pack, and a regular 50ml pump dispenser.
Completely made of PP material, the ARP bottle has high compatibility to most formulas used by manufacturers. The bottle collar can also be metallised to add visual satisfaction.
The ARP series brings in another airless bottle to TKK's already extensive product line. ARP-30, the economical choice for brand owners who opt for airless packaging, now serves with little hassle to the environment due to its full-PP composition. Meanwhile, the ARP-50 offers another compact and easy-to-use bottle. The addition of a collar lock function also protects the product from external contamination.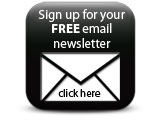 Just as all products from TKK, the bottles are fully customisable; printing, hot stamping, spraying, even colour injection is available in order to catch the end user's eyes.
Companies