Edgewell's Q2 2016 gains driven by sun and skin care
The company saw growth across Hawaiin Tropic and Banana Boat brands
Edgewell Personal Care, the owner of Hawaiin Tropic, Wet Ones and Banana Boat, has released its Q2 2016 results.
For the quarter ended 31 March, Edgewell saw net sales decrease 6.1% to $611.2m. Second quarter adjusted EBITDA was $137.7m compared with $162m in the second quarter of 2015. Gross margin was $311.1m.
The results are some of Edgewell's first since it became an independent standalone company, having broken away from parent company Energizer Holdings in 2015. David Hatfield, Edgewell's President and CEO, said: "Our second quarter results were in line with our expectations, and we are pleased with the progress we're making in this important first year operating as a standalone company. Our underlying top-line growth was up nearly 2% through the first half of our fiscal year, excluding the impact of international go-to-market changes."
Looking at category performance, Edgewell saw solid growth in its sun and skin care segment, with organic net sales growing $4.9m up 3.8% on the previous year's second quarter. Growth was said to be mainly driven by North America with the Banana Boat and Hawaiin Tropic brands performing well.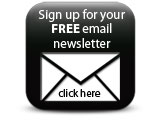 Meanwhile the company's shaving category remained relatively flat with 0.4% growth to generate organic net sales of $1.5m. Edgewell said underlying growth was primarily driven by the global launch of Hydro. Organic net sales. however, for the remaining Edgewell shaving brands declined, due to "international go-to-market changes and unfavourable price mix from promotional investments". Sales in men's and women's systems, disposable shavers and shave prep did increase.
Companies