Elemis makes executive shuffles following L'Occitane acquisition
Today, the luxury skin care group operates in over 90 markets
Noella Gabriel
Luxury skin care brand Elemis has announced shuffles to its executive team, following its acquisition by L'Occitane earlier this year.
Effective today, the brand's Chief Marketing Officer, Oriele Frank will now serve as Managing Director.
Meanwhile, Séan Harrington, the current CEO, will move to Asia to oversee the opening of Elemis' first Hong Kong office.
In turn, co- founder Noella Gabriel will assume her role as President in the brand's New York headquarters.
"We are thrilled to be entering a new and exciting phase of growth for Elemis," said Harrington.
"This next period will strengthen the continued growth and momentum behind our timeless brand and remarkably transformative products."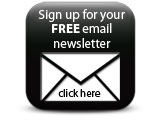 He continued: "Together as a team, a brand and a family, we have an incredible opportunity for success and we are more ready for it than ever."
Companies