Elm. Rd helps customers trigger positive emotions with new home fragrances
The brand's Studio Collection features 5 scents inspired by destinations around the world
Image: via Instagram @elm.road
British home fragrance brand Elm. Rd has introduced a new range of candles and diffusers.
The Studio Collection (from £10), inspired by destinations around the world, is designed to trigger positive emotions and is said to be made with natural blends.
Secret scent, inspired by New York's Manhattan district, features bergamot, tobacco leaf, tonka bean, patchouli and amyris; Petals, which evokes the gardens of Versailles, is a blend of tuberose, ylang ylang, jasmine and frankincense; and Chalet features notes of allspice, juniper, cedar and sandalwood, and is inspired by the Alps.
Meanwhile, Amira fragrance, which is said to evoke the palatial buildings in the Middle East, blends mandarin, rose, geranium and frankincense; and Sueños, meaning sleep in Spanish, features notes of verbena, chamomile, lavender and vanilla.
The fragrances are now available to shop via elmrd.com.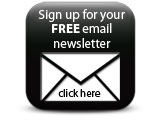 Companies