Epopack present recyclable airless packaging solutions
Epopack only uses eco-friendly, sustainable packaging materials in their entire range of cosmetic containers
Epopack Co. Ltd corporate social responsibility is focused on the Earth's preservation for future generations. To uphold our mission, we only use eco- friendly, sustainable packaging materials in our entire range of cosmetic containers.
Introducing PP material airless solutions which allow it to be 100% recyclable.
Airless solution also ensures that every last drop can be extracted. This series comes with 3 size options: 15ml, 30ml and 50ml. Decoration services such as printing, hot stamping, spray colour and injection colour, are available.
It is a perfect packaging for beauty products including lotion, serum, light cream etc.
Packaging from Epopack is not a silent salesperson, it's the loud one.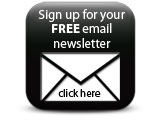 Send a request or visit website www.epoapck.com
Featured Companies