Erin Heatherton makes beauty modelling debut with Adore
The 27-year-old supermodel is best known for being a Victoria's Secret Angel
Erin Heatherton has made her debut in cosmetics modelling with Adore cosmetics.
The 27-year-old US Victoria's Secret model will front the organic skin care and beauty brand's upcoming ad campaign and will star in images throughout stores.
As well as a first for Heatherton, it is the first time Adore Cosmetics has appointed a brand ambassador.
Shay Segev, CEO of Adore, said: "When carefully selecting our first official brand ambassador we wanted to make sure that we found someone who possessed timeless, organic, yet effortless beauty, in which we found Erin to perfectly exemplify each of these characteristics.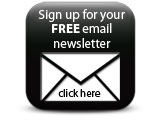 Heatherton explained that Adore's ethos appeals to her, making it the "perfect brand" to align herself with. "I love the concept and message behind Adore Cosmetics and their Adore Yourself campaign, using only organic stem cells in their formulas and reminding women to love the skin they're in."