Estée Lauder Companies unveils its 2025 environmental plans
The beauty announced its Environmental, Social and Governance (ESG) goals at an Investor Day in New YorK
Beauty giant Estée Lauder Companies (ELC) has unveiled its environmental goals for the next five years.
Fabrizio Freda, President and CEO of ELC outlined the company's Environmental, Social and Governance (ESG) goals at an Investor Day in New York, US.
"Consumers and employees are increasingly drawn to purpose-driven brands and companies," said said Freda, "We have a long history of giving back and improving the places where we live and work. We are proud of our many achievements in this area.
"We are taking our mission to a higher level and accelerating our ESG efforts by announcing new goals, which will be integrated into our strategy and our business operations."
The goals are:
Responsible Sourcing
As part of efforts to address issues that may exist within complex supply chains, by 2025, ELC will have identified sensitive ingredient supply chains and developed robust biodiversity and social action plans for them.
At least 90% of ELC's palm-based ingredients (palm oil and its derivatives) will be certified sustainable from RSPO physical supply chains by 2025.
Emissions
By 2020, ELC will build upon the company's current Net Zero carbon emissions commitment and set a science-based target covering Scopes 1, 2, and 3.
Packaging
By 2025, 75-100% of our packaging will be recyclable, refillable, reusable, recycled or recoverable.  In achieving this goal, we will increase the amount of post-consumer recycled material in ELC's product packaging by up to 50%.
ELC's ambition is to use responsibly-sourced paper products whenever possible with a goal to have 100% of forest-based fiber cartons FSC certified by 2025.
Ingredient Transparency
Develop a glossary of key ingredients that includes descriptions of the ingredients' purposes and will make this information available online by 2025.
Learning / Employee Safety
By 2020, 100% of ELC employees worldwide will have access to training on basic sustainability and corporate social impact programmes
 To continue decreasing the total incident rate to ensure continued world class-leading levels, with a goal of 0.15 by 2025.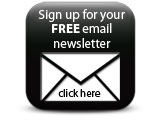 Social Investments & Employee Engagement
By 2020, programmes and grants focused on health, education and environmental programs will impact the well-being of 10 million individuals around the world.
By 2025, ELC will engage 50% of eligible employees in regional, brand or local volunteer programs such as ELC Good Works, the Breast Cancer Campaign and the MAC Global Volunteer program.
Each brand will focus on and support at least one social or environmental cause by 2025.
Companies