Estée Lauder launches ritual for Asian skin
Estée Lauder launches ritual designed to prevent look of yellow skin tone
Estée Lauder has introduced its first high performance ritual created exclusively for Asian skin, Nutritious Rosy Prism, which is designed to reduce and help prevent the look of yellow skin tone.
Powered by Estée Lauder's new proprietary Rosy Prism Technology, which features pink peony extract and antioxidant-rich pomegranate nectar infusion, the ritual penetrates deeply into the skin's inner layer and targets the skin-yellowing effects of pollution and the environment. The ritual includes Radiant Essence, Radiant Gel Emulsion and Radiant CC Creme SPF 20/PA+.
Estée Lauder scientists identified two major biological causes of excess yellow skin tone: excess chromophores such as melanin and a lack of dermal fibre structure. It was also concluded that the environment is a key contributor to these conditions.
The Rosy Prism works in three ways: it helps to reduce and prevent the look of excess yellow skin tone; it neutralises, by actively combatting free radicals from environmental assaults; and it infuses skin with moisture, energy and vita-minerals to help support the skin's natural healthy balance.
All of the products in this range are infused with essences of the South Pacific, with grapefruit, Chinese orange and blackcurrant blending with rhubarb, Asian pear and cherry blossom, finished with subtle notes of lotus flower, pink orchid and musk.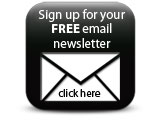 The Rosy Prism collection is suitable for all skin types, is dermatologically tested, non-acnegenic and was specifically created for, and tested on, Asian skin.
Companies