Estée Lauder opens new UK headquarters
New office brings staff from five locations under one roof
Estée Lauder has announced the opening of its new headquarters for UK and Ireland – One Fitzroy. Located on Mortimer Street, close to London's Oxford Street, the 144,000 sqft space brings 500 staff from five locations under one roof.
The UK and Ireland make-up the second largest market for Estée Lauder, which achieved double digit growth in the region last year. The group is the largest prestige beauty company in the region.
Estée Lauder hopes that the new central location will help the company nurture creativity and collaboration between brands and increase productivity. Chris Good, President for UK and Ireland at the company, said: "The move to our new home marks a significant moment in our evolution. I am excited by the opportunities this brings to our business and to our employees. The neighbourhood of Fitzrovia is in the centre of retail and in close proximity to our store locations. This will allow our employees to continue to deliver High-Touch services and experiences to our consumers."
Estée Lauder employees were consulted about the new location's layout which is designed to maximise engagement and performance. Two of the building's eight floors are dedicated to training retail staff. Each of the company's brand also has its own dedicated space, with two cafés, a yoga studio and a subsidised hair and nail bar for staff use. A retail space is also open to consumers at street level.
The building also features a display of artworks curated by Elizabeth Szancer, Founder of ESKart LLC. Pollution management and responsible sourcing of materials has also been adapted into the new space to help the brand meet its sustainability targets.
Fabrizio Freda, President and CEO at Estée Lauder, commented: "Our strong business results in the UK and Ireland are due to the hard work and dedication of our employees. I believe that this new work space will continue to foster creativity and agility with our employees, helping to sustain long-term growth."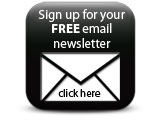 William P Lauder, Executive Chairman, added: "From our newest employees of the millennial generation to our most seasoned senior executives, the passion and creativity of our people are at the heart of everything we do and are important to our sustainable, long-term growth. One Fitzroy beautifully reflects the vibrant energy of London as a hub of top global talent and innovation."
Companies