Eurofragance creates textiles inspired scents
The fragrance design and production firm creates scent collection inspired by fabrics
In time to launch at Beauty World Middle East, fragrance design and production firm Eurofragance has created a scent collection named Fever for Fabric.
Comprising three fragrances inspired by natural fabrics and their textures and processing, the individual scents are named Velvet Inspiration, Silk Orchid and Genuine Leather. To conjure up the softness of velvet, Velvet Inspiration blends notes of cinnamon, cedarwood, oud and black amber. For Silk Orchid, the firm used wild orchid, mandarin juice, tamarind and carnation petals with a touch of vanilla. Finally, the scent of leather in Genuine Leather was composed using ingredients like patchouli and Mediterranean cedarwood.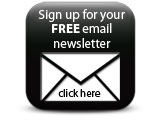 Eurofragance CEO Santiago Sabatés commented: "There's still room for innovation in the fragrance world. We strive to improve our internal processes, investing in talent and, above all, ensuring that we are thoroughly familiar with the culture of each country. As a result of these efforts we are presenting three fragrances inspired by textiles because, in the same way that the clothes we wear envelop us, keep us warm and make us feel comfortable, a fragrance can do the same for our skin".
Featured Companies