Exclusive: TikTok talks fragrance in the world of digital
TikTok's Thuy Tao and Antonia Baildam explain how fragrance brands can find their footing in the digital world
Thuy Tao and Antonia Baildam
TikTok's rise as the new social media darling has captured the attention of beauty brands across the board.
With access to a digital-savvy fanbase and video content driving a influx of beauty influencers, the space has become a melting pot of discovery for beauty aficionados.
Over the last 12 months the site has seen a 500% hike in social commerce sales made through the app, beating out competitors Facebook and Instagram for growth of social selling.
So, how can this video-driven platform benefit the likes of fragrance brands?
In this exclusive insight, TikTok's Thuy Tao, Brand Strategist, and Antonia Baildam, Beauty Brand Partnerships, tells Cosmetics Business how fragrance brands can find their footing in the world of digital.
---
Some 70 years after the boom of perfume ads on TV, the fragrance industry is shifting to digital. But in a world where our phones are often on silent, this industry is finding value in platforms that offer a sound-on experience.
Fragrance trends are already hugely popular on digital platforms including our own, with beauty and self-care among the top categories for creations we see on TikTok. And #perfume has already achieved over two billion views on the short-form entertainment platform.
Popular Creators, like @JeremyFragrance, use the platform to review perfumes, and by doing so has garnered 2.9 million followers, and over 25.3m likes.
As well as utilising these creators, or influencers as they are known on other platforms, the pioneers within the fragrance industry are using these sound-on platforms to influence the olfactory nerves of their audience. And when a perfume brand understands the power of sound, the possibilities are endless.
Scent is Sound
TikTok is a platform that's made for discovery, enabling beauty brands to reach new audiences – the opportunity to be seen and heard is unlike we've seen anywhere else. TikTok is a content graph, rather than a social graph giving beauty brands the ability to be seen beyond their fanbase.
For beauty brands seeking to connect with the beauty community on TikTok, the best place to get started is by setting up a brand profile and start to post organically. Search for relevant hashtags to your brand like #beauty, #perfume and #skincare to get ideas on how other brands are promoting themselves.
Jo Malone is a great example of a brand using sound not only to evoke the scent of their fragrance Yellow Hibiscus, but also to share their top tips for applying perfume.
Elsewhere, YSL Beauty has been relying on popular creators and celebrities to bring to life its fragrance ranges, including targeted campaigns in Europe for its bestselling Black Opium scent. Some key considerations for beauty brands looking to build a presence and drive sales on the platform include:
Quality over quantity – one amazing video per day beats multiple average attempts
Consistency in posting is key – a 'golden average' is to post 3-5 times a week, but ideally every single day
Celebrate diversity – we have an incredible community of diverse segments that reinterpret and embrace trends and challenges, regardless of their origin
Experiment regularly – you never know which types of content will resonate with your audience, so be sure to experiment by mixing original concepts, trends, challenges and using popular sounds
If that seems like a lot to remember, the most important thing to know is that innovative storytelling is at the heart of TikTok.
Sound forms a huge part of this, creating a moment that moves people and moves products off the shelf. The fragrance industry needs to think as much about sound in their ads, as they do scent in their products.
To give your audience the full experience of your perfume, you need the right track to communicate the smell and tell your story.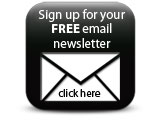 So, what will be the sound of your scent?
Companies