Feelunique to air TV campaign with new brand mantra
Etailer's I Can't Live Without campaign asks consumers to name favourite products
Online beauty retailer Feelunique is due to unveil a campaign on 24 April, featuring the company's new brand mantra – "beauty without boundaries" – and a new logo.
The ad, which will run on UK channels including ITV2, C4, Sky1, E4 and More4, will form part of the company's I Can't Live Without campaign, due to roll-out across its online platform and social media channels with the hashtag #ICantLiveWithout.
Feelunique's new mantra and logo are described as an "evolution" for the brand. Joel Palix, CEO of Feelunique, said: "We celebrated our 10th anniversary last year and are at the forefront of online beauty retailing offering over 20,000 products from over 450 brands. It feels like the right time to launch this new TV campaign, in conjunction with the launch of our new brand platform, to further develop our profile and grow our UK and international markets."
The TV ad will ask the question: "What beauty product can't you live without?" and cast members – who the brand notes are real consumers – will give their responses, with some taking time to deliberate and others jumping to a clear decision. Feelunique is presented as the one-stop shop for all of the cast's beauty needs.
Laura DiGirolamo, Feelunique's Creative Director, added: "Feelunique's I Can't Live Without campaign acknowledges the importance of our customers' opinions and their passion for beauty. In the campaign, we are talking with our consumers – not at them – to foster a brand they can engage with and feel a part of."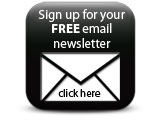 Feelunique stocks more than 20,000 products from over 450 brands including luxury names such as Chanel, Dior and Tom Ford, to masstige favourites ranging from Bourjois to Philip Kingsley and St Tropez.
Companies