Floratech launches new low-cost, PEG-free natural emulsifier
Emulsun is a low-cost, o/w emulsifier derived from sunflower.
Emulsun offers formulators the flexibility to achieve target viscosity without the use of secondary emulsifiers.
Emulsun can form liquid crystal emulsions without shear mixing. Studies show Emulsun can improve sensory appeal and skin hydration.
Emulsun is in the form of easy to handle particles.
Create better emulsions with Emulsun.
Floratech provides innovative botanical, stable and functional ingredients to formulators of high quality cosmetic and personal care products worldwide.
Floratech launches Emulsun at in-cosmetics Global.
Visit Floratech at stand J170 to find out more about this new emulsifier plus oil-free jojoba esters, jojoba derivatives, macadamia oil and derivatives, stabilised high-oleic sunflower seed oil, and specialty particles.
For a sample or more information contact: sales@floratech.com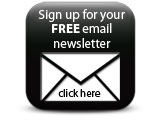 Featured Companies