Fragrance sales expected to boom over Valentine's fortnight
NPD Group data reveals year-on-year increase in sales over period up to Valentine's Day
NPD Group is predicting a bumper period for prestige beauty sales in the fortnight leading up to Valentine's Day this year, especially for fragrances.
Data from the information company revealed an increase of over 9% year-on-year for fragrance sales, with £32 million value sales and 1 million units sold over Valentine's fortnight in 2013, informing predictions for this year.
Valentine's fortnight remains a key focus for prestige beauty products, representing 2.7% of annual fragrance value sales and 3% of total beauty sales in the UK – beating both Father's Day and Mother's Day sales. Men's fragrances for the period in 2013 represented 35% of all fragrance value sales – up from 33% in 2012.
Data from Valentine's 2013 reveals that consumers may become more price conscious with their fragrance purchases at this time. On average, both women's and men's fragrance sales were down £1-2 on the annual average price at £33 and £31, respectively. Leftover Christmas gift sets were also popular choices.
Despite these healthy figures, there is still an opportunity for growth in the UK fragrance market when comparing sales in other key markets. In France and the United States, 2013 Valentine's fragrance sales represented 4% of annual fragrance value sales, generating just over £67 million and £81 million, respectively.
June Jensen, Director for The NPD Group Beauty UK, says: "As usual, we expect prestige beauty sales to peak around Valentine's Day. This year, we predict that the Valentine's fortnight boom trend for fragrance sales will continue, with the big brands creating the perfect setting for love in-store and online to leverage the growth opportunities in the UK market."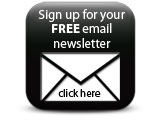 Companies