Frédéric Malle opens 'hive' fragrance boutique in Paris
New store located in the historic district of Le Marais features a 3D plywood grid comprised of hidden shelves and table-tops
© Roland Halbe
Frédéric Malle, the man behind niche fragrance house Editions de Parfums Frederic Malle, has launched his fourth boutique, designed in collaboration with architects Jakob + MacFarlane.
The store, located in Paris at 13, Rue Des Francs Bourgeois, features a 'hive' of plywood bookshelves that display Malle's fragrances.
The flooring, walls and ceiling are mirrored, which is said to create an effect of endless complexity and infinite reflections. Meanwhile, portraits of the perfumers behind the brand are hung centrally in-store.
© Roland Halbe
Malle said: "As someone who loves working with perfumers, like an editor at a publishing house, I immediately sensed – with the help of these great architects – that together we'd invent a new way to display our collections."
Talking about the finished look, he added: "The result is a space to sit, gaze, speak and be heard."
Malle is described in the trade as an 'evaluator' – the professional term used to describe a specialist that can critique a perfume's composition due to their understanding of fragrance structure and accords.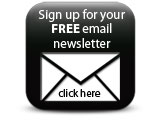 In 2014, Estée Lauder acquired the Editions de Parfums Frédéric Malle brand at the same time as it bought Le Labo.
© Roland Halbe
Companies