Gatsby Kit: The newest travel friendly pack design from Asquan Group
A unique and supremely portable design ideal for travel retail and on the go touch-ups, the Gatsby Kit folds out on either side to reveal two trays of product and two mirrors, one standard and one magnifying.
The inserts attach to a live hinged base and are designed to be interchangeable, thus allowing a large variety of different product layouts.
The decorative outer plates can also be changed out to offer a wide array of customization options for seasonal makeup collections, limited editions and promotional packaging.
External plates can be sprayed, vacuum metalized, UV lacquered, hot stamped and silk screened while the inner product platforms can be sprayed, vacuum metalized and UV lacquered.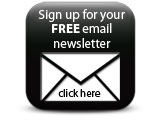 For more information about this and other standard packaging options from Asquan Group email info@asquangroup.com!
Featured Companies