Givaudan fragrance and cosmetics sales drop 7.9%
Givaudan puts the decline down to lower commodity sale
Swiss fragrance and flavour company Givaudan has shared its financial results for the first six months of 2015.
Sales of all fragrance and cosmetic ingredients decreased by 7.9% on a like-for-like basis. Givaudan put the decline down to lower commodity sales and pointed to its specialities businesses which were the least impacted by the falling sales. Overall sales in the fragrance division were CHF1,023m – flat on a like-for-like basis and a decline of 1.1% in Swiss francs.
The company's fine fragrance department was impacted by a weakened Brazilian market and erosion in its North America business. However, Givaudan claimed that these impacts were offset by new business and volume growth in Asia and the Middle East and new business in Western Europe. The sector also claimed success thanks to a number of industry awards for its products, including J'Adore by Dior, which receieved a Hall of Fame award in the US.
Sales at Soliance, which Givaudan acquired in June last year, increased to CHF17m for the first six months of the year – double digit growth compared with the same period last year. Including Soliance, sales overall increased 1.4% in local currency.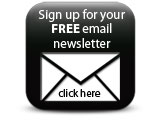 Givaudan previously announced that it would transfer production of some products to its site in Mexico and said this would help ensure that its product remain competitive along with a new joint venture partnership in China.
Featured Companies