Givaudan invests in olfactory alarm clock maker Sensorwake
The company will work with the French start-up on projects such as the Sensorwake fragrance alarm clock
Global flavour and fragrances company Givaudan has made a one-time investment in French technology start-up Sensorwake, the business behind the first olfactory alarm clock.
The investment is part of Givaudan and Sensorwake's ongoing partnership, which last year saw the companies collaborate on designing fragrances for the Sensorwake clock, which wakes up consumers with a variety of scents.
Gilles Andrier, CEO of Givaudan, said: "We're proud to invest in Sensorwake and further develop our existing partnership.
"It's great to support young talent and partner with start-ups that share the same commitment and vision towards innovation in fragrances."
Sensorwake was founded by French inventor Guillaume Rolland, who received the Google Science Fair Award for his olfactive alarm clock in 2014.
The company has also won innovation awards at consumer technology trade show CES in Las Vegas, US.
Rolland's latest innovation is Oria, a device that uses the power of fragrance to help consumers sleep and features two of Givaudan's patented ingredients.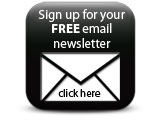 Andrier added: "We look forward to strengthening this collaboration and working together on new digital projects to enhance the daily lives of consumers across the world."