Givaudan sales jump 5.7% in Q1 2014
Swiss flavours and fragrances group Givaudan release results for first quarter of 2014
Swiss flavours and fragrances group Givaudan has released the results for the first quarter of 2014. Overall it has recorded sales of CHF1,087m for the first three months of 2014, which means an increase of 5.7% on a like-for-like basis, and a decline of 0.2% in Swiss francs compared to figures from the previous year.
More specifically, the Fragrance Division's sales were recorded as CHF516m, a growth of 5.6% on a like-for-like basis and a slight decrease of 0.2% in Swiss francs, led by double-digit growth in Fine Fragrances and good growth in Consumer Products.
Fine Fragrance sales grew 12.3% on a like-for-like basis, as a result of a combination of new business and low erosion rates. Developing markets delivered strong double-digit growth: Latin America, Eastern Europe and the Middle East each benefited from new business as well as volume growth within the established business. In mature markets, the business delivered solid growth in western Europe and North America with gains recorded across a number of key accounts.
Consumer product sales increased by 4% on a like-for-like basis against last year's comparables, across all customer groups. Developing markets demonstrated solid growth on top of the double-digit increase in the same period last year, while mature markets displayed a slow down in their growth compared to first quarter performance of last year.
Latin American double-digit sales growth was driven by international customers, while sales in Asia increased strongly across all customer groups. In Europe, Africa and the Middle East, sales growth was spread across all customers, particularly driven by good performance with local and regional customers. North American sales were down compared to last year, driven mainly by international customers. Local and regional customers reported a slight decrease against last year's double-digit increase.
On a product segment basis, the sales growth was achieved as a result of the strong increase on the personal care and home care segments, followed by fabric care whilst oral care sales remained flat.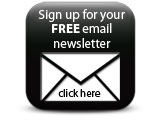 Fragrance Ingredients sales increased by 5.8% on a like-for-like basis, helped by the low comparables last year, where sales recorded a decline. The European and North American regions recorded a moderate sales growth whilst Asia grew double-digit. Significant sales increase was registered in all major product groups, especially in Specialties where the turnover showed a strong, double-digit growth.
Featured Companies