Guerlain celebrates 190 years with new pop-up dedicated to fragrance
The pop-up will stock a selection of iconic Guerlain scents including the Eau de Impériale fragrance created for Napolean Bonaparte and his wife Empress Eugénie
Luxury French fragrance brand Guerlain is celebrating 190 years in business with the opening of a new pop-up in Paris' Le Bon Marché.
The new temporary store is a tribute to perfumery and its creativity, which is signified through the 110 scents on offer.
Inside, customers are said to be immersed in an olfactory library, commemorating the brand's history, creations and the emotions which inspired the scents.
Consumers can also personalise their own fragrances using a digital perfume 'organ'.
This device uses algorithms to allow visitors to determine their personal olfactory profile and preferred scent, then personalise the final details, including the shape and colour of the bottle, ribbon type and bow.
Earlier this year the LMVH-owned brand released the first of three short films to celebrate its 190th birthday.
The others will be released throughout the year.
The pop-up is open now and will close on 17 June.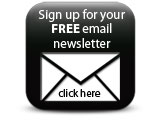 Companies