HCP acquired by TPG Capital
A $300m loan backed the buyout of the Chinese cosmetics packaging company
Cosmetics packaging company HCP Holdings has been acquired by US private equity fund TPG Capital, according to a report by Reuters. The Thomson Reuters publication Basis Point cited sources saying the buyout was backed by a five year loan of around $300m and that the management of HCP would "stay on for some time".
HCP Holdings produces luxury packaging for brands such as L'Oréal and Shiseido. It was founded in 1960 in Taiwan, however most of its operations are in China.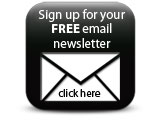 Reuters said TPG had declined to comment on the acquisition.
Featured Companies