How CREEKHEAL can help your skin find its perfect balance
Nourish your skin using the best of what nature has to offer, with the MoistEH and HE& ranges from CREEKHEAL®
Sponsored by CREEKHEAL®
CREEKHEAL®'s MoistEH range
CREEKHEAL® believes effective skin care for Asian skin starts on a journey inward – a journey that cannot be rushed, like a babbling stream flowing through the earth.
With nature at its heart, the MoistEH range designed for women aims to enhance moisture in the skin and includes three core products: Intensive Recover Cream, Skin Revive Oil and Hydrator Toner Complex.
The range's hero product, the Intensive Recover Cream is particularly suitable for dry, sensitive and mature skin types, and provides long-lasting antioxidant protection.
Key ingredients include: precious caviar essence for elastic and firm skin, rhodiola for super antioxidant polyphenolic factor, plus glutathione for a gentle whitening effect and complex ceramide to enhance the lipid integrity of the stratum corneum.
Clean skin care created for men
CREEKHEAL®'s HE& range is formulated especially for men
Self-reflection is becoming an increasingly important part of Asian consumers' lives, including men, and no brand knows this better than CREEKHEAL®.
A 'clean' skin care option especially formulated for male consumers, the HE& range presents cutting-edge formulas that fuse Taiwanese know-how with potent skin nourishing ingredients sourced from nature.
The full moisture-enhancing HE& range includes: Skin Hydrator Gel, Purifying Facial Cleanser and Enhancing Skin Soothing Toner.
The range's hero Skin Hydrator Gel provides a top solution for self-healing and the reversal of oxidation.
Rich in pH glycosyl trehalose, it helps skin maintain its pH balance, while macromolecular hyaluronic acid forms a protective barrier against external stresses and delays the signs of ageing.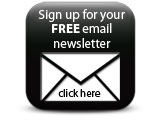 The product also inhibits 5α reductase activity, reduces oil and, when used long term, can improve pore roughness.
Companies