How to recycle just about anything
TerraCycle has made a name for itself as the company that recycles the 'unrecyclable'. It is working with beauty brands internationally both on tailored recycling programmes and as part of the Loop refill scheme. But what does partnering with TerraCycle entail? And what happens to your packs – whether destined for recycling or refill – once collected? Cosmetics Business provides an exclusive peek behind the scenes of this important player in the move to make beauty greener
Back in 2001, while a college freshman at Princeton University, Tom Szaky founded the business that would eventually become the global leader in recycling hard-to-recycle materials. Although, back then, TerraCycle was conceptually a bit different from the company we know today.
"The original business model was vermicomposting – converting food waste into worm poop – and selling the resulting fertiliser," says Stephen Clarke, Head of Communications at TerraCycle Europe.
"Since there was no budget for packaging, the TerraCycle team went through recycling bins looking for used drinks bottles to use as packaging for the fertiliser.
"Recycling drinks bottles would eventually become the basis of the TerraCycle we know today."
Headquartered in Trenton, New Jersey, nowadays TerraCycle works with the world's best-known brands in 21 countries across the globe to collect used packaging and products that would otherwise be destined for landfill.
This waste is then repurposed into new, eco-friendly materials and products that are available online and through major retailers.
"The waste is collected through TerraCycle's national recycling programmes, which are free fundraisers that pay schools, charities and non-profits for every piece of waste they collect and return," Clarke tells Cosmetics Business.
TerraCycle launched in the UK, its first market in Europe, in September 2009. It now operates in 12 European markets: the UK, ROI, France, Germany, Netherlands, Belgium, Spain, Switzerland, Austria, Norway, Sweden and Denmark.
In the UK, TerraCycle currently runs collection programmes for 40 types of waste that aren't accepted by local council run recycling systems, including personal care and beauty products and packaging.
This encompasses some of beauty's trickier customers including hand soap pumps (which comprise multiple parts in a variety of materials), refill pouches, toothpaste tubes, toothbrushes and disposable gloves.
"Currently more than 5,340,000 individuals and organisations across the UK have signed up to collect, which to date has diverted over 140 million items of packaging waste from landfill while earning over £1,420,000 for schools, charities and non-profit organisations," says Clarke.
Not all packs are equally recyclable
Clarke notes that, in beauty, as with all consumer-packaged goods (CPG) industries, plastic packaging is frequently used to drive consumption and sales.
"Beauty industry products and packaging have to look good, be pretty and alluring so consumers pick them off the shelf and buy them," he adds.
"This allure not only relates to look and aesthetic, but convenience and price point.
"Plastic packaging (as opposed to tin or glass) brings down production and transportation costs for producers, offering an accessible price for consumers."
Clarke further explains that beauty packaging often comprises a variety of materials, "for example, mirrored glass, cardboard sleeves, paper inserts, expanded plastic foam and more have been known to be used in cosmetics packaging – sometimes all in one item!"
But, the more complex or costly the packaging is the harder it is to collect, separate and recycle.
"It makes it more economically viable to simply trash it, versus put forth the resources to recover it," says Clarke. "Thus, 91%, at best, of all the plastic produced in the world is not recycled including a lot of beauty packaging.
"Small containers are hard to clean, multi-compositional packages (such as a metal spring in a plastic pump top, or a tube made of layers of plastic and foil) need separating at the material level, coloured and opaque plastics have low demand in the recyclables market, and the small size of the caps, pots, wands and trays of make-up and skin care fall through the cracks at recycling facilities," he adds.
"Fortunately, a lot of beauty brands, such as Garnier, Burt's Bees and Weleda, are willing to work with TerraCycle in the UK to offer a recycling solution to consumers."
Recycling with TerraCycle
But what exactly does recycling with TerraCycle entail? In the UK, the company offers free recycling programmes for a wide range of products and packaging that would otherwise end up in landfill or being incinerated.
"There is a network of public access drop-off locations for most of the programmes," says Clarke. Consumers are encouraged to click on the programme page and use the interactive map to find their nearest location, which will have information regarding location, opening hours, etc. They can then drop the waste it accepts off at the collection box and a member of the public who administrates that location will send that waste in for recycling.
Clarke explains that there are over 8,000 of these public locations in place across all the free TerraCycle programmes in the UK.
As mentioned, L'Oréal-owned Garnier is one beauty brand currently recycling with TerraCycle.
"We work with Garnier in the UK to offer the Personal Care and Beauty Recycling Programme, which enables consumers to recycle any brand of certain types of personal care or beauty product packaging that can't be recycled via council recycling systems."
This, he explains, includes caps, pumps and trigger sprays, plastic pots and flexible tubes, hair colourant kits, flexible plastic wipe packaging, flexible single use mask packaging and plastic roll on deodorants.
The programme, which is free for consumers, offers charitable TerraCycle points for each item sent in for recycling, which is redeemable for a donation to the school, charity or non-profit of the sender's choice.
TerraCycle has also launched two recycling programmes with Burt's Bees. "The Burt's Bees Personal Care Recycling Programme accepts some of the same types of personal care and beauty packaging as the Garnier programme, but also additional items (again of any brand) such as eyeshadow compacts, lip and cheek highlighter and bronzer sticks, mascara tubes and wands, lipsticks, lip glosses and lip balms," Clarke tells Cosmetics Business.
Moreover, in the UK, the company partners with Weleda to offer a free recycling solution for the Weleda Soft Touch Plastic Tubes and Baylis & Harding to enable consumers to recycle all Baylis & Harding pumps, caps and flexible tubes.
Baylis & Harding is working with TerraCycle to help recycle all of Baylis & Harding's pumps, caps and flexible tubes
Another company working with TerraCycle is Carex. In this instance, the recycling programme encompasses hand wash pumps and refill pouches across the Carex, Imperial Leather and Bayley's of Bond Street brands.
And the company has just announced that consumers can now recycle used make-up at 1,000 locations in the UK, thanks to a new scheme rolled out with L'Oréal's Maybelline brand.
TerraCycle likewise works alongside retailers on in-store located recycling drives. Kiehls, for example, has partnered with TerraCycle for its in-store UK recycling programme, in which consumers receive a stamp for each full-size container they return.
"After ten stamps, the customer receives a free travel-sized product, providing a direct incentive for recycling," says Clarke.
Similarly, in L'Occitane's UK locations, any brand of empty product can be taken back for recycling to be exchanged for 10% off a full-size item of the consumer's choice.
Selected DECIEM stores allow for a wide range of beauty product packaging to be recycled, while luxury department store chain Selfridges recently purchased a number of Zero Waste Boxes and offers in-store recycling solutions for beauty products to customers across four of its UK locations.
Beyond these recycling programmes, Clarke highlights TerraCycle's work with brands to offset the plastic waste produced by the beauty industry.
An example of this is the REN Clean SkinCare Atlantic Kelp and Magnesium body wash, which comes in a fully recyclable bottle that's made of 20% beach and marine plastic, sourced through TerraCycle.
Behind the scenes
Collecting hard-to-recycle packs to give them a second life as a new product is just one part of the equation, though – and the journey used packaging takes post-collection is perhaps less well documented than TerraCycle's highly-publicised collection programmes.
However, Clarke is happy to tell Cosmetics Business what happens behind the scenes.
"Once it has been received, the waste is sorted and bailed, or placed in large bags and stored until we have reached the minimum weight required for processing: this is usually between 10 and 20 tonnes, but it varies depending on the waste stream.
"Once the required weight has been reached, the waste is sent for processing where, generally, it is shredded, washed and sorted. The material is then dried, compounded and pelletised into hard-granulated plastic pellets.
"The recycled plastic pellets can then be used by manufacturers in the production of a wide range of products such as outdoor furniture and construction applications."
He explains that, in most cases, TerraCycle does not decide the end product of the materials it collects.
"Our role is to convert hard-to-recycle waste into a reusable format, which can be used by manufacturers and incorporated into a wide range of end products," he tells Cosmetics Business.
"A lot of the waste we collect is used in the production of outdoor furniture and construction uses – a number of our brand partners have even purchased their own recycled waste to use in the construction of children's playgrounds, garden planters etc.
"For every piece of waste that can be recycled, less virgin plastic needs to be created, which can only be a good thing."
REN Clean SkinCare Atlantic Kelp and Magnesium body wash comes in a fully recyclable bottle that's made of 20% beach and marine plastic, sourced through TerraCycle
In the Loop
While recycling the 'unrecyclable' helps reduce the amount of waste to landfill or incineration, the utopian ideal is to not generate that waste in the first place; for industry to create high-quality, durable packs designed for reuse multiple times over.
To this end, at the start of 2019, TerraCycle launched Loop: a collection, cleaning and refill scheme to reduce consumer reliance on single-use packaging.
Internationally, since its launch, Loop has attracted a wide number of beauty brand partners including Nivea Men, REN Clean Skincare, Molton Brown and organic toothpaste label NOICE in the UK (Love Beauty and Planet and Bulldog Skincare will be available in the near future, according to Clarke); COZIE, Herbal Essences, Nivea Men, REN Clean Skincare and The Body Shop in France; and Gillette, Gillette Venus, Love Beauty & Planet, Melanin Essentials, Pantene, REN Clean Skincare, Soapply, Plaine Products and The Body Shop in the US.
But, if brands want to successfully be part of the Loop scheme, what packaging parameters do they need to focus on? Because, as Clarke explains, although Loop acts as a consultant for the packaging development process and tests all packaging for cleanability and durability prior to approval, "brands are responsible for designing their own packaging".
"We encourage each Loop brand to design the most premium, durable, innovative packages to give the consumer the best experience possible," he states.
"Molton Brown, REN Clean Skincare and Nivea Men, for example, are using traditional glass, which is robust and durable, easily refillable, and the minimalist design compliments any bathroom.
"Glass is 100% recyclable and can be endlessly reprocessed with no loss of quality, so once the containers come to the end of their lifecycle within the Loop reuse platform they can be recycled and the material used again."
Meanwhile, NOICE, a new oral care start-up, introduced the world's first organic toothpaste gel in a refillable glass bottle.
The Loop scheme is encouraging innovative thinking, such as NOICE's refillable glass toothpaste pack
Aluminium is the material of choice for Herbal Essences (in France), Pantene (in the US) and Love Beauty & Planet (in the US now and soon to be in the UK).
Clarke describes their packs as "stylish and sleek-looking" with the benefits of aluminium, which include being light, durable and (eventually) easily recyclable.
"Packages are designed with durability in mind," says Clarke. "The lifespan of each package will vary. There are variables including aesthetics that can cause a package to be taken out of circulation and recycled.
"Yes, the packaging is recyclable, and it is determined by the brand when the package is taken out of circulation and recycled. The exact number of times is dependent on the specific packaging."
There and back again
So, you are a part of the Loop scheme with an attractive, robust, easy-to-clean pack that will eventually be readily recyclable when the time comes – but what next? How does this 'modern milkround' actually function?
"When they order via loopstore.co.uk, consumers receive their durable products in Loop's exclusively designed reusable shipping tote bag," Clarke explains.
"After use, consumers place the empty containers back into their Loop tote and then have a variety of return options. They can go online to schedule a pickup from their home (which can be combined with their next delivery) or drop off the tote and empty packaging at one of the 2,500 DPD collection points across the UK.
"If they choose the first option our logistics partners pick up from customer's doorsteps and at all types of housing."
In the UK, says Clarke, TerraCycle's cleaning partner Ecolab's facility is housed at its warehousing partner DHL's facility.
"Once the empty containers and the reusable Loop totes are received back at the Loop facility, they are sorted and professionally cleaned to stringent health and safety standards, so that each product may be safely refilled by the manufacturer.
"Cleaned and refilled products are simultaneously replenished as needed to the consumer, creating a convenient and safe zero waste shopping system."
Under Loop, the same pack does not necessarily get returned to the same consumer, as Clarke flags up: "Every time a product is finished, the consumer sends back the empty container to have this one cleaned, refilled and reordered on the platform.
"At the pickup collection moment, this consumer can reorder and then receive the same product again, so the new product will be resent in another pack."
Durable and lightweight aluminium is the Loop packaging material of choice for Love Beauty & Planet
Assessing the environmental impact
So, what is the ultimate benefit of Loop when it comes to reducing your brand's negative impact on the environment?
"Creating a durable (or reusable) container uses more energy and resources than creating a disposable (or single-use) container," Clarke says. "However, over time, the reusable container has a lower environmental and economic cost, as it does not need to be remanufactured on every use, instead it is transported and cleaned, which is a much lower environmental and economic cost.
"A reusable bottle in the Loop model has the same impact as the same product sold in traditional disposable packaging at a physical retail location after three cycles (ie, a reusable bottle being refilled three times versus three disposable bottles being purchased) and at five cycles if purchased via e-commerce.
"It is important to note that retail has a lower break-even point due to several factors associated with the environmental costs of a physical bricks-and-mortar location."
He adds that the efficiency of a reusable package in Loop is even more evident as consumers have been shown to participate repeatedly.
"After five uses, there is approximately a 50% cost saving with the durable container over the single-use container. After 11 uses there is a 75% cost saving with the durable container over the single use container."
He notes that this will never reach zero due to cleaning and transportation costs.
"After five cycles, the Loop model has about half the global warming potential (GWP) of the e-commerce model," Clarke adds. "This data suggests that if the materials and containers in the Loop model last through five cycles of use by the consumer before disposal, that the net GWP impact of that activity will have been about 50% less than the corresponding five bottles of single use disposable materials."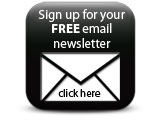 Beauty brands (in the UK) interested in partnering with TerraCycle on the recycling side or Loop on the reuse/refill side are encouraged to contact ukbd@terracycle.com or partnerships@loopstore.co.uk.