Humane Society International launches video appeal
Video campaign features Brazilian celebrities in personal video message to urge Brazil to ban the practice
Supermodel Fernanda Tavares, actress Giselle Itié and Brazilian 'it girl' Fiorella Mattheis star in a personal video message urging Brazil to ban animal testing for cosmetic products such as lipstick and shampoo.
The stars have come together in support of Humane Society International's (HSI) Be Cruelty-Free Brazil campaign which is calling for the government to follow in the footsteps of Europe, Israel and India by introducing a nationwide ban. The government's CONCEA agency will vote of HSI's test ban proposal at a meeting on 19 and 20 March.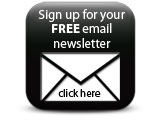 The video was filmed in Sao Paulo and Rio de Janeiro and launched by Tavares at an exclusive press conference in Copacabana. She said: "It breaks my heart that here in Brazil we still condemn defenceless animals to a life of pain just to test cosmetics. We have the power to stop it. I'm proud to be a part of HSI's Be Cruelty-Free Brazil campaign. It's time for Brazil to ban cosmetics cruelty forever."
Companies