If Carlsberg did cosmetics... Beer maker brews men's range
Body lotion, shampoo and conditioner contain real beer
Beer maker Carlsberg has put down the tankard for its latest innovation – partially, at least.
Tapping into the cosmetics industry for the first time in its 168-year history, Carlsberg teamed up with Copenhagen-based cosmetics producer Urtegaarden to create a range of male grooming products made from beer. In keeping with Carlsberg's tongue-in-cheek brand persona, the packaging warns users to 'groom responsibly'.
When creating the range, Carlsberg kept a recent survey by Epinion in mind. The survey revealed that 65% of men in the UK are daily groomers. Zoran Gojkovic, Director of Research, Carlsberg Laboratories, said: "People sometimes say that men don't care too much about grooming, but the survey tells a different story. Men do care about looking good, but they often seem to lack alternatives to the more female-friendly beauty options available. And what better way to give them just that, than to introduce a grooming series made from beer?"
Each product contains 0.5l of real Carlsberg beer
Key ingredients in the three products – Body Lotion, Shampoo and Conditioner – include barley, hops and yeast, which are known to be rich in Vitamin B and silicum for hair and skin benefits. Each product is said to contain 0.5l of real Carlsberg beer.
Carlsberg Brewmaster Erik Lund explained the process behind using beer in the products. He said: "The beer is freeze-dried into a powder and then mixed with organic ingredients in order to create a unique series of products: shampoo, conditioner and body lotion."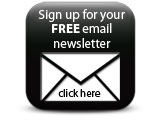 The limited edition products are being sold as a set for €63 on po.st/BeerBeautyBuy.