Industry analysis – A celebration of fragrance
The fragrance category has started the year with some good results as Karen Grant, Global Beauty Industry Analyst at The NPD Group, reports
Spring has sprung and, with that, Mother's Day in the US crept up on us again on 12 May. From chocolates to flowers, no gift is more synonymous with this holiday than fragrance – and all the goodies that retailers and manufacturers give away with it. A slew of new fragrances has come onto the market this spring, from traditional floral scents to those with more unconventional notes, which are starting to become more popular. Mother's Day this year was particularly fragrant.
Despite the fragrance category's mixed performance globally in 2012, the category continued to dominate beauty business in a number of countries in 2013. For the fragrance category, the beginning of the year always starts off slow. So, it's not surprising that the category showed tepid growth for the first quarter of the year in the US and abroad, even with the inclusion of an extra week of sales in the US due to a 'leap week' that occurred in January. According to NPD, in the US the fragrance category for the first quarter of 2013 experienced a 9% increase in dollar sales compared with the first quarter of 2012, but truly increased 3% when adjusted to reflect a four-week January 2013. As for Europe, a flat performance in fragrance was seen across France, Italy and Spain, but the UK experienced a 7% increase in sales.
In the US, designer brands remain popular and many are now deemed classics. So far, in the first quarter of 2013, designer fragrances have experienced a 9% dollar increase, but were up only 3% when adjusted. While unit sales seemed to have increased by 5%, unit performance was flat when adjusted. At the other end of the spectrum, niche fragrances were still small in sales volume compared with designer brands. However, niche fragrances experienced double digit growth in both dollar and unit sales, even when adjusted to omit the extra week of sales in January. In Europe, a similar story played out with year to date figures leading up to Mother's Day. Within the top 20 women's fragrance brands, the classics like Chanel, Dior and Guerlain, are topping the ranks as well as once niche designer brands such as Thierry Mugler's Angel and Viktor & Rolf's Flowerbomb. Jewellery brands like Bulgari, Cartier and Boucheron are steadily starting to make their way to the top too, and emerging niche brands are beginning to feature in Europe.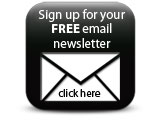 Although these 'hot' brands may not necessarily have lead this Mother's Day in dollar volume, globally, we can expect them to again contribute to significant dollars gained and drive growth in the category going forwards. Designer brands and their 'classic' scents were predicted to emerge as winners when it came to sales. Why? Because to a broad audience, these brands are an aspiration and provide a taste of luxury that is attainable. Along with the big designer brands and classics, for those desiring something a little different or less familiar, there were niche brands. These brands attract attention because of the mystique behind them, luring consumers into buying something a little different and experiencing fragrance in a new light.
Companies