Introducing the revolutionary 1derLASH mascara pen
The first airtight, volumising and defining mascara pen
1derLASH Pen
The first airtight, volumising and defining mascara pen.
The revolutionary patented airtight mascara twist pen incorporates a super light, luscious formula in an airtight, simple twist pen. The micro flex applicator can be made in any colour, while the super flexi applicators separate and coat lashes without causing irritation.
We provide a full service, customisable production offering a variety of colours in a light, fast drying texture. This formula is perfect for layering and building density on the lashes as well as providing lash growth if you opt to include peptides. To use, simply twist the base to deliver the mascara to the patented comb giving separation and definition to lashes using a new 180° sweep application.
The airtight design increases the shelf life, helping the 1derLASH Pen to last and perform longer. Independent testing has proven this design reduces presence of bacteria inside the 1derLASH Pen in comparison to standard mascaras. The design does not allow the brush to dry out under normal storage conditions and helps it to stay moist.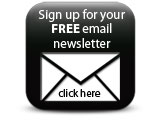 For further information please contact:
sales@cosmopak.com or +1 516.767.9119.
33 Main Street, Port Washington, NY, 11050, USA.
Companies