Jo Malone launches her debut memoir in the US
Providing insight into her business and private life, Malone details the successes and set-backs that made her who she is today
Jo Malone has launched her debut memoir Jo Malone: My Story in the US (hardcover $27).
Focusing on her personal and professional life, the book provides a candid first-hand account of Malone's life experiences.
The book includes a scented page featuring the Jo Loves' Pomelo fragrance, which can be activated by rubbing.
Malone opened her first store in London in 1994, having created the Jo Malone London brand, which was later sold to The Estée Lauder Companies.
After selling her brand, Malone remained as Creative Director until 2006, at which point she left.
Since then, Malone has gone on to found another fragrance company Jo Loves, which has enjoyed rapid success and has recently expanded into the US.
Jo Loves has a store on Elizabeth Street in central London at the same location where Malone first worked in a local florist shop as a teenager.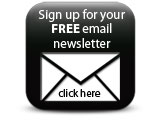 Jo Loves recently unveiled its Christmas Collection for 2016, featuring a Limited Edition Christmas Trees Home Candle, complemented with the Christmas Trees Room Spray and Christmas Trees Luxury Candle; and a Christmas Trees, Plum Pudding and Log Fires Layered Candle.
Companies