John Barrett becomes Saks' official in-store salon partner
15 salons to open by the end of 2017
© BrokenSphere / Wikimedia Commons.
John Barrett has announced a new partnership with department store chain Saks Fifth Avenue. The salon chain will now be Saks' official in-store salon and spa partner, opening 15 new salons by the end of 2017. John Barrett will also renovate existing salons and spas within Saks Fifth Avenue stores.
The company plans to invest heavily in infrastructure for each location, offering a new 'fast-beauty' concept in stores. It plans to re-invent the luxury salon experience and aims to set a new standard of luxury and care. Jim Hedges, CEO of John Barrett, explained: "Saks Fifth Avenue shares our larger vision to connect with the client seamlessly inside and outside the walls of the salon, at the beauty level and throughout the client's journey in the store."
The stores will be renovated and designed by Tricario Architecture and Design, and new locations will be run by John Barrett, who will personally train new staff. Barrett said: "This partnership with Saks lets us expand the magic we created at John Barrett in New York City to locations throughout the US and Canada. Together we can re-imagine the department store luxury experience and elevate it to an entirely new level."
The partnership is said to strengthen Saks Fifth Avenue's place in the global luxury beauty market. Marc Metrick, President of Saks Fifth Avenue, said: "John Barrett is one of the best names in hair and beauty and we're delighted to partner with them. We are focused on quality and luxury in everything that we do, and John Barrett's expert services give our customers just that. We know John Barrett's offering will be yet one more reason for our customers to shop at Saks."
John Barrett salons will be rolled out in the following Saks Fifth Avenue Stores:
Existing Locations
Fifth Avenue Flagship, New York City
Bala Cynwyd, Pennsylvania
Bal Harbour, Florida
Boca Raton, Florida
Chevy Chase, Maryland
McLean, Virginia
Huntington Station, New York
San Antonio, Texas
St. Louis, Missouri
Troy, Michigan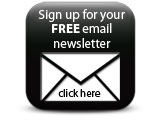 New Locations
Houston, Texas
Las Vegas, Nevada
Miami, Florida – Brickell City Center
Toronto, Canada – Sherway Gardens
Toronto, Canada – Eaton Center

Companies