John Lewis closes first store in 13 years, risks 127 jobs
Despite the closure, the UK-based retailer claims high street downturn is not responsible for the decision
UK-based department store chain John Lewis has announced the closure of its Southsea, Portsmouth.
The 35,000sqft space is the smallest in the retailer's portfolio (in the UK) and trades under name Knight & Lee.
The decision puts 127 jobs at risk of redundancy.
In a statement, John Lewis said the store would require significant investment to modernise and that a unique commercial opportunity had presented itself to sell the freehold of the building.
Operations Director Dino Rocos said: "We have not taken this decision lightly and we considered every implication for our Partners, customers and the community.
"However, a unique combination of factors, including the significant investment required and the opportunity to sell the property freehold, makes this the right decision for the financial sustainability of our business."
Despite the closure - and the bleak state of the UK high street - the retailer is claiming the physical condition and age of the shop were the primary factors for its closure, rather than financial reasons.
"Our team at Knight & Lee are a loyal and long-serving team of Partners," continued Rocos.
"We are doing everything we can to offer them roles elsewhere in our business and finding suitable roles for as many Partners as possible is an absolute priority.
"Nevertheless, there will unfortunately be some redundancies and we will work hard to support all the Partners affected."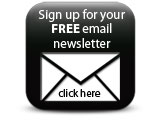 John Lewis has announced it is not planning any other closures at this time.
Companies