Jojoba Desert releases product safety statement
In light of the global spread of COVID-19, Jojoba Desert releases the following statement regarding the company's product safety practices
In recent weeks, concern has grown worldwide regarding the spread of the coronavirus (COVID-19), and the uncertainty surrounding the disease.
In light of the situation, Jojoba Desert has issued the following statement:
 "We at Jojoba Desert wish to relieve any concerns regarding the safety of JD Jojoba Oils and products.
"We hereby declare that our production line is fully automated, and it is safe and free from exposure to any microbial contamination, including the coronavirus. We maintain the highest standards of cleanliness and sanitation in all of our facilities, and will continue to keep these best practices.
"The entire oil production process, from cultivation to the final product and packaging, is completed in Israel under 100-percent aseptic conditions.
"As the coronavirus may continue to affect worldwide trade for some time, Jojoba Desert has been proactive to ensure minimal disruption to our customers. We have transferred sufficient stock to our warehouses worldwide (USA, Netherlands and China) in order to ensure our partners' and customers' stable supply.
"We wish all our customers around the world good health, well-being and prosperity. We hope that the current threat will quickly pass and we will soon be able to meet again, shake hands, and move forward stronger together."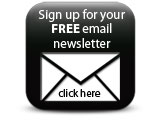 "For any concerns regarding Jojoba Desert's response to COVID-19, please contact Adva Ambar, Global Marketing and Brand Director, at adva.ambar@jojobadesert.com.

Featured Companies