K-beauty bestseller J.ONE Hana Cream lands in the UK
Four of the acclaimed anti-ageing products are sold every second at Sephora
J.ONE Hana Cream, the K-beauty bestseller, has made its much anticipated UK debut, after pre-orders from 100,000 consumers.
Designed by South Korean actress and influencer Ha Ji-won, the anti-ageing cream (from £22) is described as a 'capsule beauty' must-have, with four being sold every second at Sephora.
It contains the Nobel Prize-winning ingredient Fullerene, as well as fermented black tea, water lily, niacinamid and sea daffodil extract, which are said to create a lifting and firming effect while revitalising skin, protecting against free radicals and reducing inflammation and hyperpigmentation.
In eight clinical trials, 95% of participants claimed to see a significant descrease of wrinkles around the eye, nasolabial fold and neck area after four weeks' application, while 100% said their skin felt and looked hydrated and glowing after applying the cream.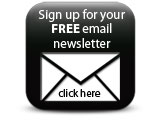 The product is available now at Boots stores across the UK and online.
Companies