K-beauty innovator makes US debut with face mask-friendly cosmetics formulas
Specialising in cosmetics NPD, STB International has created products for Douglas, Holika Holika and Glow Cosmetics
STB International, the South Korean company specialising in cosmetics NPD, is set to make its debut into the US private label market, helping brands benefit from the consumer appetite for all things K-beauty.
Specialising in the planning and development of cosmetics products, including branding, sales and overall market situations, STB has partnered with a variety of brands including Douglas, Holika Holika (pictured) and Glow Cosmetics.
Today, the company offers a range of anti-inflammatory and skin-soothing products that can be used to treat consumers suffering from skin issues caused by wearing face masks amid the coronavirus (Covid-19) pandemic.
Speaking about the expansion, Eunhee Hwang, CEO of STB, said: "STB is on track and is providing services catered to global customers in terms of planning, production and marketing in a wide range of areas from beauty technology to beauty branding."
With K-beauty's popularity being boosted by the success of K-pop stars such as BTS and BLACKPINK, STB is offering colour cosmetics said to provide intense and long lasting colour for a variety of skin types and features, while it is also said to offer partners a competitive edge thanks to its packaging design to display products' quality to full effect.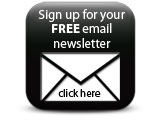 One of the biggest beauty movements in recent years, K-beauty has won over consumers worldwide with its playful packaging, innovative ingredients and elaborate ten-step skin care routines; Korean beauty giant Amorepacific recently inked a partnership with Amazon in the US to sell its brands on the platform.
Companies