Kenzo brings KENZOKI skin care to the UK
French fashion and fragrance house Kenzo is bringing its first ever skin and body care products to the UK
French fashion and fragrance house Kenzo is venturing into beauty with its first ever skin and body care products.
The range, named KENZOKI, is centered around extracts from three Asian plants: White Lotus, ginger flower and rice.
According to the brand, the water from each of these plants is extracted without the use of chemicals and is infused into every formula. Products are also composed of essential oils, trace elements and mineral salts.
Of the skin care products, the key launches are Belle De Jour White Lotus Serum (£81.50), intended to preserve and protect the skin while encouraging cellular renewal; and Cream with a Sheen (£36), a velvety moisturiser containing 100% vegetal White Lotus active plant essence and pink peony to 'illuminate and enhance the skin's quality'. The cream also contains light reflectors for instant radiance.
The other products in the skin care range are: Belle De Jour Angel Eyes eye serum (£57), Belle De Jour For A Face in Heaven eye cream (£83), Belle De Jour White Lotus Mask (£66), Gentle Cleansing Lotus Mousse (£16.50), Moisturizing Skin Guardian (£33.50), Cosmic Night Cream (£40.50), Ice Cold Eye Cream (£36), and Vital Ice Cream (£46).
The hero body care product is Milky Rice Body Scrub, a scrub with rice active plant essence, rice wax and rice powder to nourish and soften the skin. When mixed with water, the scrub provides 'tactile' exfoliation and a 'satin-soft veil', according to the brand. Completing the collection is: Perfumed Beneficial Water (£33.50), Bare Body Night Cream (£33.50) and Barefeet Fantasy (£18).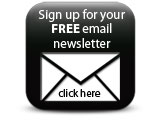 In the UK, the products are available exclusively at feelunique.com.
Companies