Kure Bazaar harnesses 10 oils for new cuticle treatment
The organic cuticle oil is formulated to provide hydrating and strengthening properties
Natural nail polish brand Kure Bazaar has harnessed the power of ten hydrating oils to create its latest cuticle product.
The new Organic Cuticle Oil (£32) contains argan, onagre, borage, hemp, cameline, hazelnut and sweet almond, and is infused with Rosa damascena.
The product is said to prevent cracking, splitting and peeling of brittle nails, soften and protect the cuticle area, and promote healthy nail tissue, while regular use is claimed to encourage nail growth.
Kure Bazaar recommends applying the oil onto nails and gently massaging around the cuticle area for three minutes until absorbed.
As well as treatment products, the brand stocks nearly 70 nail polishes from bright oranges to a dark teal; the formulas are derived from wood pulp, wheat, cotton, potatoes and corn.
Organic Cuticle Oil is now available at over 50 retail and professional outlets across the UK.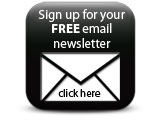 Companies