Kylie Cosmetics CEO departs business
Christoph Honnefelder is said to have left the business 'a number of weeks ago', but the announcement was made public days after Forbes stripped the beauty brand's founder, Kylie Jenner, of her billionaire status
Jenner sold a 51% stake in her beauty businesses for US$600m in January
The CEO of Kylie Cosmetics and Kylie Skin brands, Christoph Honnefelder, has departed the business after being initially appointed in January.
The former Douglas executive was hired by Coty in the same month that it completed its 51% acquisition of Kylie Jenner's beauty brands US$600m.
A spokesperson for Coty confirmed the changes on Monday.
According to the statement obtained by Cosmetics Business, Simona Cattaneo, Coty's President of Luxury Brands, has been overseeing the expansion of the Kylie business.
"She assumes these responsibilities from Christoph Honnefelder, who announced to the senior team internally a number of weeks ago that he would not be assuming the role of CEO of Kylie Beauty for personal reasons," read the announcement.
"Under Simona's leadership we are excited by the opportunities for the Kylie Beauty business, as indicated by the very successful recent launch of Kylie Skin in Europe."
The official announcement of Honnefelder's exit comes days after Forbes accused the Jenner clan of beefing up the 22-year-old's beauty brands and stripped her of her billionaire status.
The publication also said the family had 'likely' forged tax returns in order to achieve her status.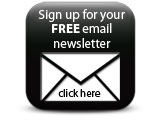 In response, Coty is facing investigations by three law firms on behalf of shareholders, with a focus on disclosures made by the firm, whether it issued false or misleading statements and if it failed to disclose important information to investors.
Companies