Kylie Cosmetics to open new pop-up in San Francisco
The namesake brand of the new mum and youngest Kardashian-Jenner sister is preparing to open its first San Francisco pop-up store
Kylie Cosmetics has announced - after dropping hints from the beginning of the month - that it is opening a new pop-up in San Fransisco, US.
The namesake brand of Kylie Jenner, the youngest of the Kardashian-Jenner clan, took to social media to announce the news.
She tweeted:
The brand also posted on its Instagram page:
This will be the second temporary store for Kylie Cosmetics this year, after the make-up brand debuted a space in New York City back in February.
The store is set to open on 18 May at 10am at 21 Grant Avenue in the Californian city.
Jenner's brand is currently on track to be a US$1bn business by 2022, and is expecting sales to grow 25% this year.
Earlier this month, the 20-year-old was named as the most valuable influencer, knocking Beyoncé off the top spot.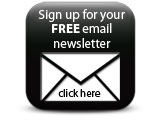 Companies