Kylie Jenner has sights set on hair care with 'Kylie Hair' brand trademark
It looks like the owner of Kylie Cosmetics is expanding from lip kits to skin care and now hair, with a new brand trademark
via Getty Images
Kylie Jenner has been on a brand expansion spree this month.
In the last week, the 21-year-old and founder of Kylie Cosmetics unveiled her first skin care brand, Kylie Skin, and filed a trademark for a baby care line called 'Kylie Baby by Kylie Jenner'.
And now it looks like the Forbes' self-made billionaire has her sights set on hair care.
On 10 May, Kylie Jenner Inc filed a trademark application for 'Kylie Hair by Kylie Jenner'.
According to the United States Patent and Trademark Office, the brand may release shampoos and conditioners, hair masks, hair detangling preparations, colourants, dry shampoo and hair styling preparations among other products.
But the potential brand range doesn't stop there. It appears that Kylie Hair may also venture into electricals with one of the trademark applications also noting heated brushes, curling tongs and straighteners.
Jenner has proven to be a force in the beauty industry thanks to her social media power and lean business model.
Kylie Cosmetics delegates most decisions to its partners: Seed Beauty focuses on R&D and manufacturing, meanwhile, Shopify handles e-commerce and tech.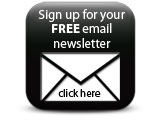 Jenner is yet to share details about the potential hair care brand, but is known – as well as her pout – for regularly changing her hair looks by wearing brightly coloured wigs, long extensions and embracing trending styles.
Companies