L'Occitane becomes latest beauty brand to take the truck for a spin
Other brands that jumped on the bandwagon include Kylie Cosmetics, Benefit Cosmetics and Sephora
French beauty company L'Occitane will be touring the US with its first retail truck.
The concept is a bid to deliver a direct-to-consumer shopping experience and coincides with the brand's modernisation strategy.
"Inspired by the food truck revolution, we are driving our customers-first strategy even further by launching the L'Occi Truck.
"The truck will allow us to bring the best of our magical brand directly to our customers, in a modern and agile way."
L'Occi Truck will kick off its tour at Washington D.C.'s Cherry Blossom Festival Pedalpalooza! event on 7 April.
Followed by Beautycon on 21 and 22 April at the Jacob Javits Centre in New York City and, finally, at The Grove in Los Angeles, California in October.
At each stop brand representatives will provide geographically tailored demonstrations of L'Occitane's hero product ranges.
Caroline Le Roch, Commercial Chief Officer at L'Occitane North America, said: "The L'Occi Truck is a great discovery tool for those who have yet to be introduced to L'Occitane.
"Entering a boutique can often be intimidating to a consumer, this dynamic concept is truly more approachable while still an extension of the multi-sensory and hospitable customer experience from our boutiques."
Vintage wheels
Retro trucks appear to be a popular choice among brands that have launched a mobile shopping point.
Kylie Cosmetics opted for a pale pink American old-style truck, while Benefit chose a classic VW Camervan and L'Occitane is continuing this theme.
The van was inspired by the vintage French Citroën H Van, often used by small-town French farmers, and will sport the brand's signature yellow.
She added: "The bright and festive exterior of the truck is sure to capture your attention, especially on social media where we look to see a rise in user-generated content."
It will also act as a supporting asset for future store closings as the company continues to develop and modernise its in-store experience.
"We are constantly challenging ourselves to surprise and delight our customers and, as a result of this, our in-store shopping experience has evolved dramatically in recent years," said Paul Blackburn, Vice President, Concept Design, Construction & Merchandising North America.
L'Occitane has revamped a variety of stores worldwide with new digital concepts in order to deliver a better consumer experience.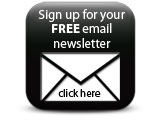 Companies