L'Occitane takes on Amazon with new UK same day delivery service
In partnership with retail delivery startup On The Dot, the luxury skin care brand will kick off its new delivery system for London-based customers
L'Occitane has launched a new partnership with retail delivery startup On The Dot to offer same day delivery to customers across the UK.
Initially launching in the London, the brand planned to extend across L'Occitane's remaining 86 UK stores.
The new service is part of the luxury French skin care brand's commitment to providing premium customer service experiences, drive growth and increase market share.
Customers will be able to choose a two-hour window for delivery on the same day or the next day between 11am and 6pm, seven days a week.
Santosh Sahu, On The Dot's CEO, said: "Today's retailers need to offer customers a frictionless experience across bricks and clicks if they are to compete against rival online giants.
"Amazon's growing monopoly across almost every retail sector imaginable is reshaping consumer expectations, pushing convenience and immediacy to the centre of every purchase decision.
"These are commodities that today's customers are unwilling to forego."
Meanwhile, L'Occitane UK's Marketing and Digital Director added: "This new service is part of L'Occitane's existing commitment to providing best in class customer experiences with services such as online advice via live chat channels, access to peer reviews on product pages as well as complimentary samples and gift wrapping."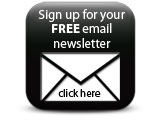 Earlier this year, Avon announced it would also offer a pilot two-hour delivery service to its customers in Brazil.
Companies