L'Oréal says it is 'cash rich' enough to buy Nestlé's 23% stake
Nestlé has owned a stake in the French beauty company for more than 40 years
L'Oréal has said it is in a position to buy out Nestlé's stake, if the company wanted to sell its 23% share.
The French beauty giant told the Financial Times that if a sale was an option, L'Oréal would be a buyer and "we have what it takes" to do so.
Chairman and CEO Jean-Paul Agon said: "We have all the resources for that. We are cash rich… we have our Sanofi stake, we are absolutely financially very solid and we have what it takes to do anything."
Nestlé's stake, which is worth around €22.6bn, is under renewed scrutiny following the death of L'Oréal heiress Liliane Bettencourt who passed away in September aged 94.
Following Bettencourt's death, L'Oréal's shares jumped 4% as a release clause was triggered, which tied in both Nestlé and the Bettencourt family.
The original stake bought by Nestlé in 1974 was a 'white knight' investment, intended to protect the Bettencourt family from any hostile takeovers.
However, the terms of the agreement were that neither Nestlé nor the Bettencourt family could increase their stakes in the company during Bettencourt's lifetime or for six months after her death, which falls in March.
In 2014, Nestlé sold back a €6bn or 8% stake in L'Oréal, after benefiting from a return of more than 15% a year on average.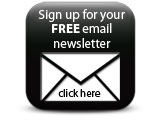 In return, L'Oréal gave up its 50% stake in skin pharmaceuticals company Galderma and €3.4bn.
Companies