L'Oréal Portugal celebrates new-look office with MTV video
Renovated HQ located in Miraflores in Portugal is designed to boost employee well-being
L'Oréal Portugal has unveiled its renovated headquarters in Miraflores, near Lisbon.
The workspace has been given a makeover to align with the company's culture of transparency and sustainability in a modern digital age.
To showcase its work environment – described as fun, supportive of equality among management positions and offering disruptive HR policies – L'Oréal teamed up with MTV and singer D8.
The result is a 3min music video called Love Company - A day with L'Oréal Portugal by MTV.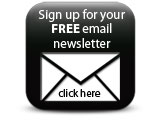 Inês Caldeira, CEO of L'Oréal Portugal, said: "All these requirements are valued by talents when they look for the company they want to work with. Above all, for millennials, a company has to be a 'Love Brand' and it is this position that we are working on."
Companies