L'Oréal thinks new UK headquarters are worth it
The French beauty giant is preparing to move its UK & Ireland headquarters to west London
French beauty giant L'Oréal is set to move its UK headquarters to a new office in London's White City region.
Previously based in Hammersmith, London, the 100-year-old company will rehouse its 1,000 employees in the new 240,000sqft, six-storey space for a minimum of 15 years in 2023.
L'Oréal's Academy will be located at the new headquarters, which will train more than 10,000 hairdressers a year.
The move is said to reflect L'Oréal's commitment to the environment and the company will be seeking Building Research Establishment Environmental Assessment Method (BREEAM) accreditation to ensure the building remains sustainable in the future.
Commenting on the new office, L'Oréal's Operations Director, Nathalie Bleach, said: "The building is at the heart of an energetic and creative campus located next to Imperial College and Westfield London, a location which is reflective of our ambition to become the leading beauty tech company.
"Relocating our corporate headquarters is a unique opportunity to provide our employees with a workplace for tomorrow and a headquarters that best represents our creative and innovative company alongside our mission of beauty for all."
At the west London development, L'Oréal joins other major business including Ralph & Russo, Yoox Net-a-Porter, the BBC and ITV Studios.
"We're delighted that L'Oréal has chosen to make a new building at White City Place as their new UK headquarters," said David Camp CEO of Stanhope, which owns the development.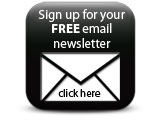 "They will be a great addition to the fantastic mix of creative and fashion companies already based at White City Place and will help cement White City's position as a leading global business district for world class companies."
Companies