LVMH becomes a shareholder of Hermès International
French luxury products group now owns shares worth 14.2% of the company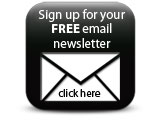 LVMH Moët Hennessy Louis Vuitton, one of the world's leading luxury product groups, has announced that it now holds 15,016,000 shares in Hermès International, representing a 14.2% share capital of the company.

The objective of LVMH is to be a long-term shareholder of Hermès and to contribute to the preservation of the family and the French attributes which it says "are at the heart of the global success of this iconic brand".

LVMH says it has no intention of making a tender offer, taking control of Hermès nor seeking Board representation and says it fully supports the strategy of the founding family and the management team.

Companies