LVMH files suit against Hermès for slander, blackmail and unfair competition
Responds to Hermès' call for French prosecutors to open probe into alleged insider trading
LVMH has responded to a statement by Hermès, issued yesterday, declaring that it had filed a lawsuit with the Paris prosecutor against LVMH on 10 July 2012, relating to the circumstances through which LVMH acquired shares in Hermès in 2010.
In its defence, LVMH drew attention to the ongoing enquiry by the AMF (the French regulatory body responsible for market supervision) into financial information and share trading between LVMH and Hermès International, opened on 5 November 2010. It added that Hermès was seeking to bypass the appropriate AMF channels without waiting for the result of the official enquiry. It also noted that the filing carries serious and unfounded accusations about market failings. As such, LVMH said it had no choice but to file a suit against Hermès for slander, blackmail and unfair competition.
LVMH – which owns brands including Guerlain and Parfums Christian Dior and is controlled by billionaire businessman Bernard Arnault – originally purchased a 14.2% stake in Hermès in 2010. It now owns a 22.3% stake and has 16% of the voting rights.
Hermès family shareholders have responded to LVMH's stakebuilding by creating a majority family holding (of 52%) to protect Hermès from the threat of a takeover.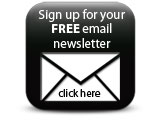 The Hermès product portfolio features fragrances including Parfum d'Hermès and Eau des Merveilles.
Companies