La Biosthétique promotes sensible tanning with new sun care range
The French hair and skin care brand claim its Soleil Skincare collection contains photostable filters to protect skin from all UV rays
Luxury French hair and skin care brand La Biosthétique has added a new sun care range to its product lin-up.
The 7-sku Soleil Skincare range (from £27.75) is said to be formulated to protect skin from all UVA and UVB rays and has a lightweight texture.
Meanwhile, the formula is also infused with tropical scents blended by German-born perfumer Geza Schoen of Somerset House.
The fragrance contains top notes of lime, orange, mandarin, bergamot and galbanum; heart notes of rose, orange blossom, tuberose, water lily, jasmine and orchid; and base notes of vanilla, tonic bean, benzoin, patchouli, sandalwood and cedar wood.
The collection of sunscreens and aftersun includes: Activateur De Bronzage, Spray Invisible SPF 6 - 30, Emulsion SPF 15 - 25, Creme Solaire Multi-Protection SPF 50+, Stick Solaire SPF 30, Creme Apres-Soleil and Emulsion Apres Soleil.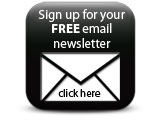 Companies