La dolce vita: Acqua di Parma unveils afternoon tea for Chelsea Flower Show
The premium Italian fragrance brand's twist on the British classic can be found for one month only
Luxury Italian brand Acqua di Parma is embracing British culture, with the launch of an afternoon tea with a fragrant twist.
Throughout May, in honour of the renowned horticulatural event, Chelsea Flower Show, the premium brand will partner with Baglioni Hotel London to create a menu inspired by its flagship cologne Colonia.
Magdalena Gladstone, Head of Marketing at Acqua di Parma UK, told Cosmetics Business: "Acqua di Parma is delighted to have teamed up with the Baglioni to celebrate Italian lifestyle and offer a refreshing twist on the English tea-time classic using a menu that's been inspired by their signature Colonia fragrance and the golden citrus fruits of Italy at its core."
The LVMH-owned brand and the five star hotel will be offering consumers treats including lavender meringue with bergamot cream, violets of Parma with edible flowers, and Sicilian cannoli with candied orange, as well as traditional afternoon tea staples.
Each guest will also receive a sample of Colonia and Italian sparkling wine.
The Royal Family has been visiting the Chelsea Flower Show since Queen Alexandra opened it in 1913 Image: Getty Images
Created in 1916, Colonia was Acqua di Parma's first fragrance and its formula is said to remain unchanged for nearly 100 years. The product features notes of Sicilian citrus fruit, lavender, bergamot, verbena, rose and patchouli.
Meanwhile, Colonia's Art Deco bottle was created in the 1930s, along with its 'Parma yellow' outer packaging inspired by the city's brightly coloured houses.
According to the Milan-headquartered brand, Colonia's international success did not peak until the 1950s, when Hollywood stars travelled to the country and discovered the cologne in high-end tailor shops – actors Cary Grant and David Niven were rumoured to have been early fans.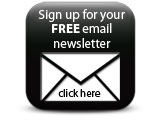 In 2001, LVMH acquired a 50% stake in Acqua di Parma.
Companies