Lagerfeld scents him and her
Couturier Karl Lagerfeld launches two new fragrances: Karl Lagerfeld Women and Karl Lagerfeld Men
This month, couturier Karl Lagerfeld is launching two new fragrances: Karl Lagerfeld Women and Karl Lagerfeld Men.
The feminine fragrance, which comes in 25ml, 45ml and 85ml edp concentration, was created by Serge Majoullier and Christine Nagel and has head notes of lemon and peach, heart notes of rose, magnolia and frangipani and base notes of amber wood and musk. The peach-coloured juice comes in a squat rectangular bottle with a textured silver neck collar and square acrylic cap. It will be priced at €39 for 25ml, €50 for 45ml and €85 for 85ml, and there will also be a body milk.
The male fragrance, which comes in 30ml, 50ml and 100ml edt concentration, is an aromatic fougère created by Jean-Christophe Hérault, with head notes of mandarin and lavender, heart notes of violet and green apple and base notes of amber and sandalwood. The bottle is a tall black rectangle with the same textured neck collar and a square black acrylic cap. It will cost €39 for 30ml, €55 for 50ml and €72 for 100ml.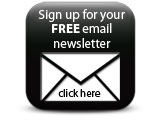 The launch will be exclusive to Harrods in the UK and Macy's in the US.
Companies