Lancôme taps Mamma Mia actress Amanda Seyfried as global ambassador
The American actress joins the brand's roster of famous ambassadors including Zendaya Coleman, Julia Roberts and Kate Winslet
L'Oréal-owned beauty brand Lancôme has tapped Amanda Seyfried as its new global ambassador.
Seyfried kicked off her acting career at 15-years-old, but rose to fame in 2003 after appearing in teen film Mean Girls alongside Lindsay Lohan and Rachel McAdams.
She went on to play the lead role in musical franchise Mamma Mia!.
In her new role for Lancôme she will work alongside A-listers including Kate Winslet, Julia Roberts, Zendaya Coleman, Penélope Cruz and Lupita Nyong'o.
She said: "It's hugely exciting to be welcomed to this incredible family women ambassadors, all so different and yet all so united in their mission to represent Lancôme, while also embodying the positive virtues and values that empower and bring happiness, and self-fulfilment to women around the world."
Meanwhile, Lancôme's International President, Francoise Lehmann said Seyfried "perfectly represents" the brand's values.
"We are so happy to be able to welcome Amanda to our family," she added.
"As a true Lancôme woman, Amanda brings her immense talent as an actress and singer, her natural beauty and unequalled zest for life to our world."
Seyfried previously starred as the face of Givenchy's Very Irresistible fragrance in 2013.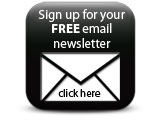 Companies