Laura Geller gives a voice to female community living on LA's streets
The brand's Makeup Means Something film features seven women who live on LA's Skid Row receiving make-overs
For its holiday campaign, colour cosmetics brand Laura Geller has joined forces with Beauty 2 The Streetz to give beauty necessities and treatments to the homeless community in Los Angeles, US.
The Makeup Means Something film features seven cisgender and transgender women from Skid Row, an area of downtown LA, being given makeovers using the brand's products.
"Many people feel that beauty is just about looking pretty, but it can be a game-changer," said Geller.
As part of the partnership, the brand will give product donations every Saturday for the 800 people living on Skid Row.
Before and after
Commenting on the partnership, Beauty 2 The Streetz's founder, Shirley Raines, added: "Laura Geller believes everyone deserves to feel beautiful regardless of where they lay their head at night.
"There are so many different cultures, races, ages, gender identities and sexual orientations that are mixed together in the streets.
"Someone finally took a chance and showcased that diversity, illustrating that homlessness affects people from every walk of life."
According to the US Council of Economic Advisors, more than half a million people are homeless on any given night in the US.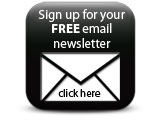 Companies